Your Wellspring of Refreshment!

The Coffee Fountain...


was started in 1999 by 2 partners who shared a love of coffee, and of people as well. At first they shared their favorite subject with their friends and family. As time went on, they found that it just made sense to do what they love doing instead of their day-to-day jobs (what a grind those were....)!

Here we are a few years later, and with a little help from the web, and some friends, we're on our way.

After spending a little time around us, it's easy to see that this is really something we enjoy doing.
So, when you have a chance, drop us a line to say HI, to let us know what you might like to see in our store, or just to tell us one of your favorite coffee stories... you may just see it up here on the web one of these days.

We really appreciate your feedback, and hope you share it with us whenever you have some.
We're here for you, so whatever we can do to make your experience better, let us know.
We'll sure try hard to make you glad you came.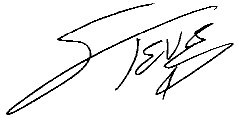 Copyright © 2001-2019. All rights reserved. Site creation by
MyBrotherSteve.com
; a
BBVG
company.
Bunn, Fracino, other companies mentioned herein, and their photos are trademarks of their respective owners.